Within Temptation son un grupo holandés, formado en 1996 por Sharon den Adel y Robert Westerholt.
Tan sólo dos meses después de su lanzamiento al mundo firmaron un contrato con DSFA Records. En abril del siguiente año, publicaron su primer álbum, «Enter», un album perteneciente al Doom Metal.En el año 1998 publicaron su primer EP, «The Dance», que sigue la linea de su anterior album pero con un sonido mas gótico y enérgico que les llevaría a festivales punteros europeos como el Dynamo (tocando en el escenario principal en el año 98)


En diciembre de 2000 publicaron un nuevo disco, «Mother Earth» con el cual empezaron a crear musica mucho mas distinta a la anterior, se fueron al lado mas melodico y sinfónico dejando atrás las voces guturales. Por esta época habían publicado tres singles: «Our Farewell», «Ice Queen» y «Mother Earth, con este CD fue cuando saltaron hacia la fama.

Pero el gran éxito les llegó, sin lugar a dudas, en 2004 con el lanzamiento de su tercer disco ( Sin contar el EP The Dance ),llamado The Silent Force. En 2005 hicieron una gira por toda Europa, visitando España en dos ocasiones.El disco sigue la misma linea que el anterior Mother Earth solo que con un sonido menos pesado y mas trabajado.

En marzo de 2007 publican su cuarto disco llamado «The Heart Of Everything.Este ultimo cd sin duda es junto con The Silent Force uno de los álbums de mayor éxito Europeo de toda su carrera discográfica y por lo que tiene unas tantas reediciones, ediciones limitadas y especiales en diferentes paises.
Black Symphony
es un álbum en vivo y DVD de la banda de metal sinfónico. Fue puesto a la venta en todo el mundo el
22 de septiembre
de
2008
y está disponible en 2 discos DVD, 2 discos CD y Blu-ray.
Este concierto tiene características especiales ya que la banda esta acompañada por la Metropole Orchestra, el Coro Pa'dam, e invitados especiales entre ellos George Oosthoek (ex-orfanato),
Anneke van Giersbergen
de Agua de Annique y
Keith Caputo
de
Life of Agony
. Fue filmado por 14 cámaras HD de 7 de
febrero
de
2008
en el Ahoy Arena en Rotterdam.
Es considerado por muchos como una de las mejores presentaciones realizadas por Within Temptation en su carrera, caracterizado por varios cambios de vestuario por parte de Sharon, dos pantallas laterales y una pantalla gigantesca (400 metros cuadrados) en el medio, donde aperecían imágenes relacionadas con las canciones que se interpretaban y por la siempre espectacular voz de Sharon que desde Jilian hasta Ice Queen mantuvo cautivado al público del Ahoy Arena, muchos asistentes provenían de diversas partes del mundo y la boletería para asistir a este concierto se agotó desde meses atrás.
DISCOS
Within Temptation – The Unforgiving (2011)
01. Why Not Me
02. Shot In The Dark
03. In The Middle Of The Night
04. Faster
05. Fire And Ice
06. Iron
07. Where Is The Edge
08. Sinéad
09. Lost
10. Murder
11. A Demon's Fate
12. Stairway To The Skies
13. I Don't Wanna (Japan Bonus)
14. The Last Dance (iTunes Bonus)
15. Empty Eyes (Japan Bonus)
An Acoustic Night At The Theatre (2009)
1. "Towards the End" – 03:27
2. "Stand My Ground" – 03:53
3. "Caged" – 05:19
4. "All I Need " – 05:20
5. "Frozen" – 04:31
6. "Somewhere" (Feat. Anneke van Giersbergen) – 04:19
7. "The Cross" – 04:57
8. "Pale" – 05:08
9. "What Have You Done" (con. Keith Caputo) – 04:33
10. "Memories" – 04:00
11. "Forgiven" – 04:42
12. "Utopia" (con. Chris Jones) – 03:49
13. "Utopia" Demo
14. "Utopia" Instrumental
Black Symphony (2008)
CD 1
01. Ouverture 07:44
02. Jillian (I'd Give My Heart) 04:39
03. The Howling 06:31
04. Stand My Ground 04:33
05. The Cross 04:58
06. What Have You Done (Featuring Keith Caputo) 05:22
07. Hand Of Sorrow 05:40
08. The Heart Of Everything 05:48
09. Forgiven 04:53
10. Somewhere (Featuring Anneke Van Giersbergen) 04:24
11. The Swan Song 04:00
12. Memories 04:03
CD 2
01. Our Solemn Hour 05:22
02. The Other Half (Of Me) (Featuring George Oosthoek) 05:04
03. Frozen 04:32
04. The Promise 08:15
05. Angels 04:02
06. Mother Earth 06:00
07. The Thruth Beneath The Rose 07:23
08. Deceiver Of Fools 07:38
09. All I Need 04:55
10. Ice Queen 07:15
Within Temptation - Destroyed (Best of) (2008)
1. Destroyed
2. Blue Eyes
3. Sounds Of Freedom
4. Jane Doe
5. Say My Name
6. Towards The End
7. The Last Time
8. Ice Queen-Acoustic 2002
9. The Cross-Acoustic
10. What Have You Done
11. Stand My Groun
12. Ice Queen-Acoustic
13. Aquarius-Live
14. See Who I Am
15. Caged-Live
16. Deceiver Of Fools
Within Temptation - The Heart of Everything (2007)
1. The Howling
2. What Have You Done (Feat. Keith Caputo)
3. Frozen
4. Our Solemn Hour
5. The Heart of Everything
6. Hand of Sorrow
7. The Cross
8. Final Destination
9. All I Need
10. The Truth Beneath The Rose
11. Forgiven
Within Temptation - The Silent Force (2004)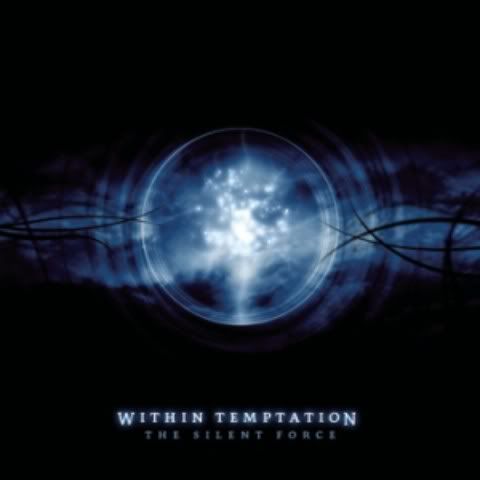 1. Intro
2. See Who I Am
3. Jillian (I'd Give My Heart)
4. Stand My Ground
5. Pale
6. Forsaken
7. Angels
8. Memories
9. Aquarius
10. It's The Fear
11. Somewhere
12. Dangerous Mind
Within Temtation - Mother Earth (2001)
1. Mother Earth
2. Ice queen
3. Our farewell
4. Caged
5. The promise
6. Never-ending story
7. Deceiver of fools
8. Intro
9. Dark wings
10. In perfect harmony
11. World of make believe
Within Temtation - The Dance (EP) (1998)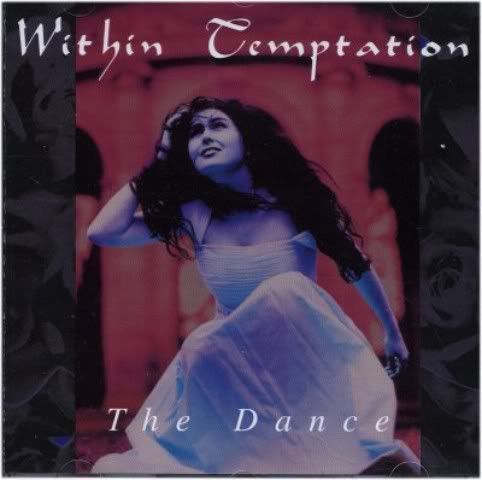 1. The Dance
2. Another Day
3. The Other Half (Of Me)
Within Temptation - Enter (1997)
1. Restless
2. Enter
3. Pearls of Light
4. Deep Within
5. Gatekeeper
6. Grace
7. Blooded
8. Candles
MOTHER HEARTH
ICE QUEEN
MEMORIES
SOMEWHERE
All i need
The howling
PEARLS OF LIGHT